2015 PASEsetter Awards Benefit
Thank you!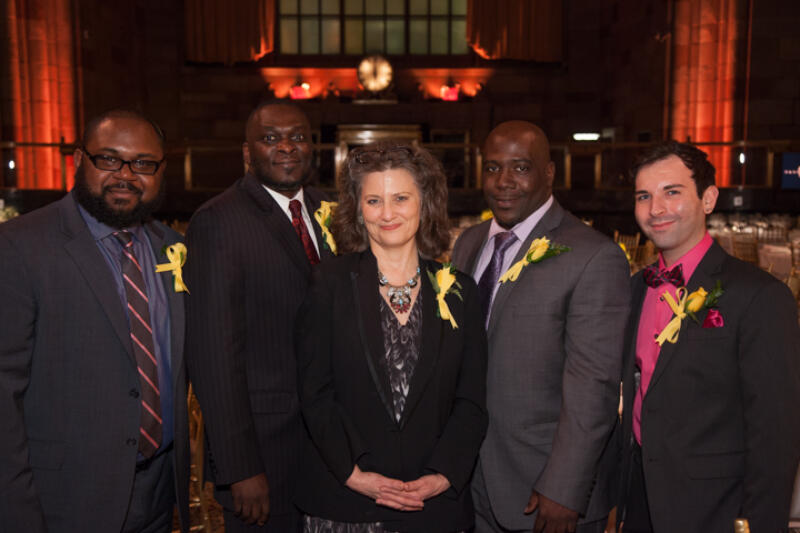 This event has already passed.
On Thursday, February 26, 2015, the PASEsetter Awards Benefit celebrated innovation and excellence in afterschool programs and raised awareness of the crucial work carried out daily in New York City's communities.
---
Special thanks to the PASEsetter Awards Selection Committee:
David Birdsell – Dean, Baruch College School of Public Affairs and Special Assistant to the President for Institutional Effectiveness
Casey Castañeda - Program Officer, Moore Charitable Foundation
Ariella Louie - Program Coordinator, All Our Children/Trinity Grants Program, Trinity Wall Street
Greg McCaslin – Arts & Education Consultant; PASE Board Member
Patrick Pinchinat – Beacon Program Director, Queens Community House, 2012 PASEsetter Award Winner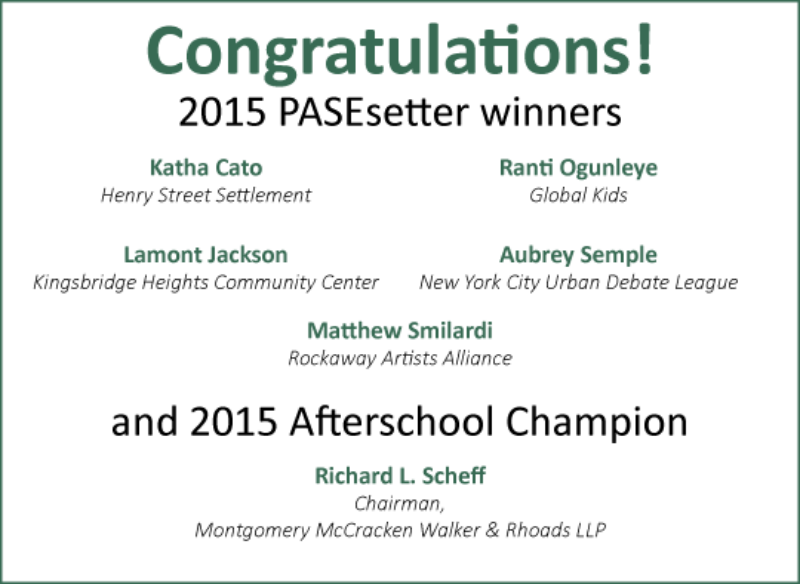 Over 450 afterschool providers, funders, corporate partners, higher education professionals, government officials, and other friends of PASE gathered together at the event. Guests celebrated the extraordinary NYC afterschool community and honored the incredible adults who work for a better future for our city's kids every day. Through this unique event, PASE raised over $500,000 to promote and support high-quality afterschool programs throughout the city.
2015 PASEsetter Awards Benefit video highlighting PASE Explorers
2015 PASEsetter Awards Benefit video introducing Afterschool Champion Richard L. Scheff
PASEsetter Katha Cato's speech
PASEsetter Lamont Jackson's speech
PASEsetter Ranti Ogunleye's speech
PASEsetter Aubrey Semple's speech
PASEsetter Matthew Smilardi's speech
Afterschool Champion Richard L. Scheff's speech