NYS Get on Your Feet Loan Forgiveness Program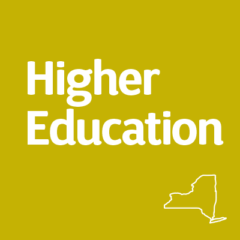 The NYS Get on Your Feet Loan Forgiveness Program provides federal student loan debt relief to recent New York State college graduates. Students who graduate from a college or university located in NYS in 2014-15 or thereafter, continue to live in NYS upon college graduation, earn less than $50,000 per year, participate in either the federal Pay As You Earn (PAYE) or eligible Income Based Repayment (IBR) program, and apply within two years of graduating from college are eligible to have their federal income-based repayment plan commitment covered for two years. Visit the Higher Education Services Corporation (HESC) website for more information.
Date Posted

January 15, 2016

Author

Tania Ortiz-Ashby

Category
Join Our Network
Get notified about new events and more as a member of our network.
Join Now