Leadership
Emerging Leaders in Nonprofit Management
Nonprofit leadership in today's dynamic world requires adaptive and strategic professionals, able to both meet specific organizational needs and understand the broader landscape.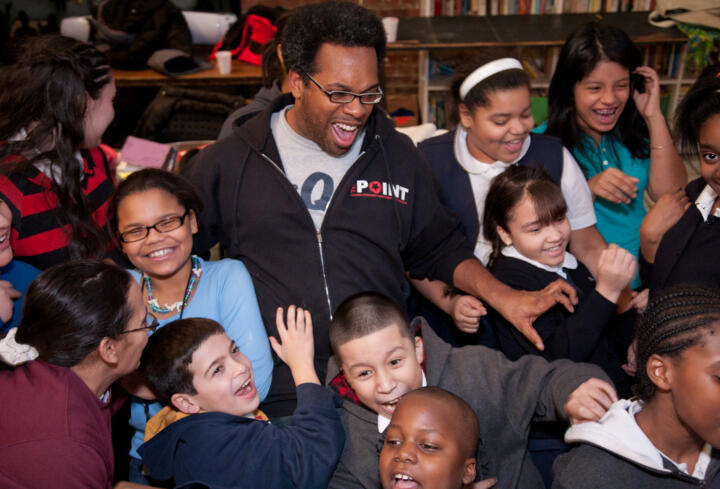 To prepare the next generation of leaders, PASE and Colin Powell School for Civic and Global Leadership at the City College of New York (Colin Powell School MPA) have partnered to relaunch Emerging Leaders in Nonprofit Management: A Course for Youth Program Professionals, a comprehensive, three-month course in nonprofit leadership and management. By investing in developing more capable leaders, we can strengthen organizations and ensure better outcomes for the youth they serve.
For over a decade, PASE's course has offered lectures and practical discussions that merge the talents and experiences of professors with insights from seasoned nonprofit professionals from the PASE community. Class sessions provide a strong theoretical base for understanding issues facing nonprofits, while offering practical ways to improve critical aspects of management, including: strategic planning; financial management; human resources; fundraising; advocacy; board relations; and evaluation, among other topics. The Emerging Leaders course has yielded diverse, and uniformly positive, results for its over 300 alumni, including career advancement and increased long-term commitment to the youth-serving community.
Program Overview
Download the program overview to learn more about the content, timeline, cost and how to apply.
Download
Apply Today!
To apply, complete the (1) online application and have your (2) supervisor complete the Supervisor Recommendation form (see links below). Both forms are due by or before 11:59 PM ET on December 10, 2023. Applications are considered on a rolling basis until all spots are filled.
Part 1 Online Application
Part 2 Supervisor Recommendation