Empire State After-School Program Proposal Request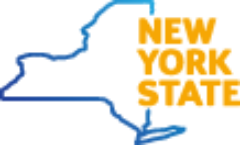 The New York State Office of Children and Family Services (OCFS), in consultation with the New York State Education Department invites eligible school districts and not-for-profit community-based organizations to submit proposals for the establishment and/or expansion of quality after-school programs for the Empire State After-School Program (ESAP). Among the ESAP objectives, programs should provide opportunities for academic enrichment, offer students a broad array of additional services, programs, and activities, and offer students' families opportunities for active and meaningful engagement in their children's education. The proposal submission deadline is June 27, 2018 by 3:00 pm ET. For additional key dates and information, visit OCFS' website.
Date Posted

May 16, 2018

Author

Tania Ortiz-Ashby

Category
Join Our Network
Get notified about new events and more as a member of our network.
Join Now